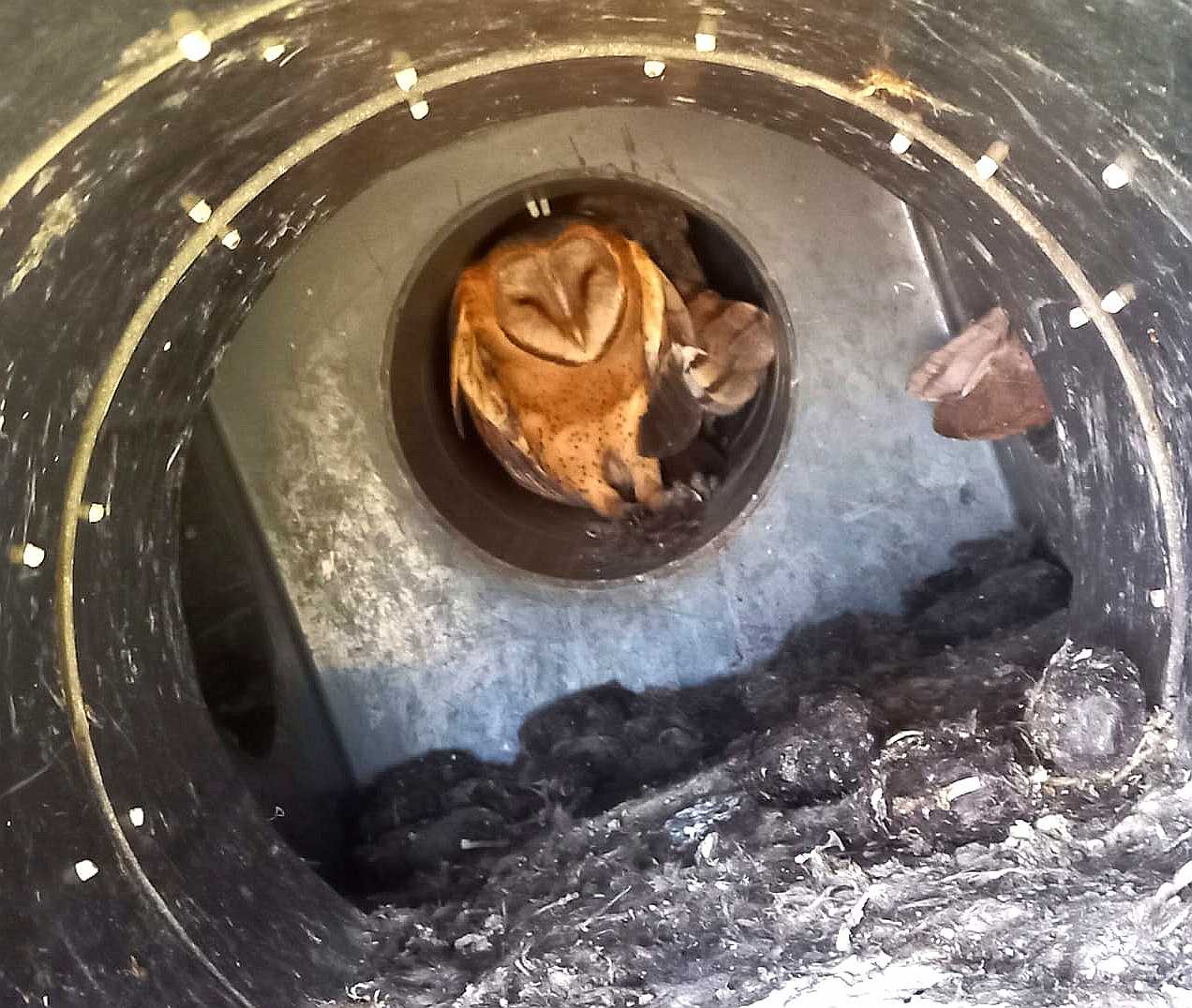 Much-needed renovations to the Analytical Chemistry laboratory at BCC's Potsdam site were temporary halted after three barn owls were found nestled in the building's ventilation duct.
The nocturnal trio were discovered by a group of technicians contracted by WSU to upgrade the laboratory's air-conditioning and ventilation system as part of the grander renovations of the building.
"The owls were located just in the ventilation duct while we were up on scaffolding, however, the birds got frightened and proceeded to make their way further into the ventilation duct in the ceiling on the second floor of the chemistry lab," said Smart Cool Solutions employee Nicholas Torr.
The rescue mission proved somewhat complex owing to the length of the ventilation duct that, firstly was too narrow to climb into, and also ran across the length of the building at an approximate distance of 30m.
The aforementioned dynamics meant the ventilation duct had to be cut into smaller pieces so the team could draw ever-nearer to the owls, which had retreated deeper into the duct.
"When we located them, we used blankets to push them to the end of the duct, and with the help of the SPCA, we put cages at the end of the duct wherein we pushed one owl at a time," said Torr.
After a mammoth three-hour rescue mission, the birds were immediately transported to the Nahoon Veterinary Clinic in East London were they were checked and received appropriate care and treatment.
The birds are set to be released at Shamwari Game Reserve.
By Thando Cezula