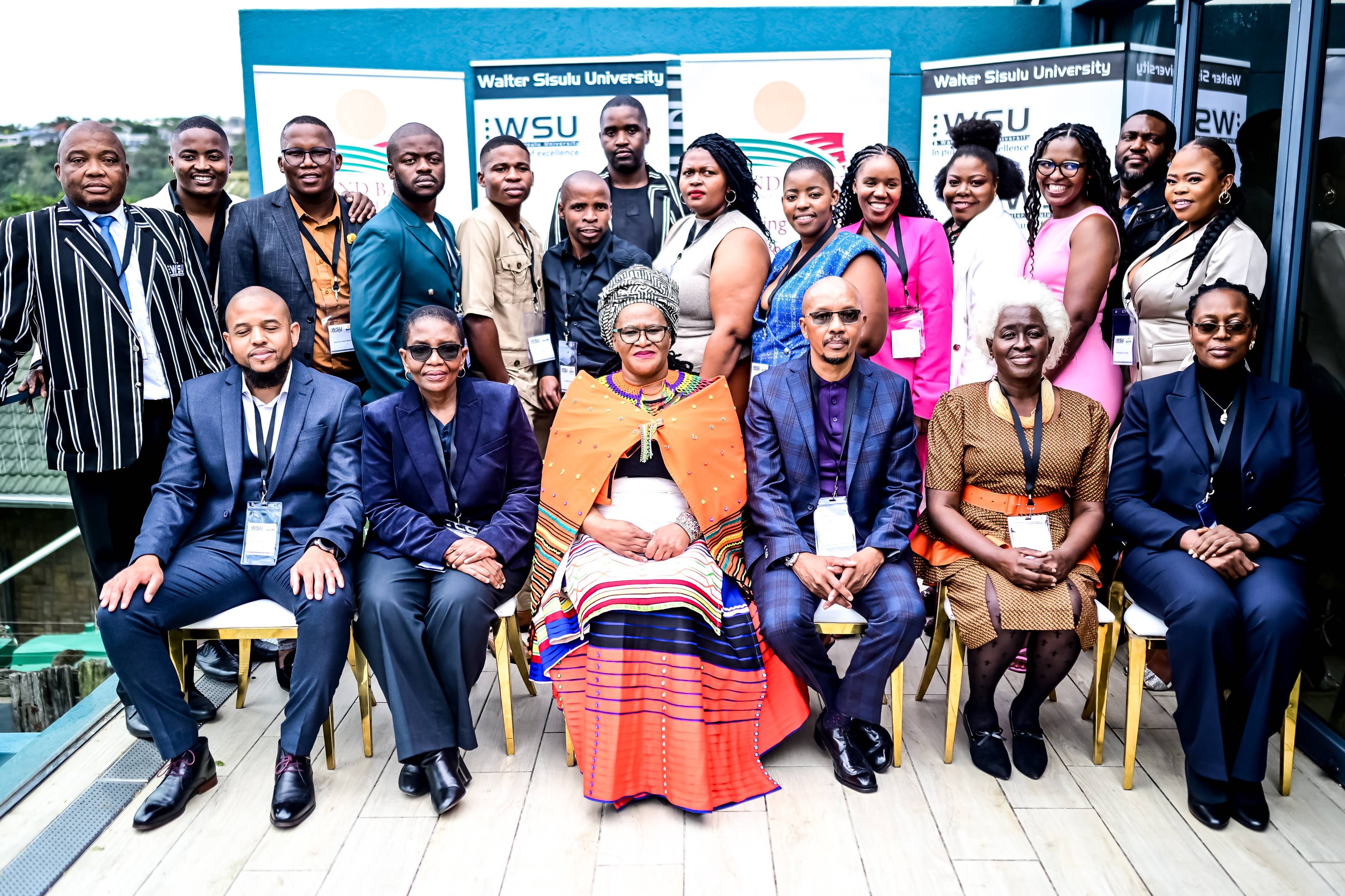 A twinning Memorandum of Understanding (MOU) signed in 2018 by WSU and the Land Bank Insurance Company (LBIC) has culminated in the graduation of the country's first black crop insurance accessors.
The Agricultural Insurance Assessment Program (AIAP) which commenced in 2019, and was lectured in WSU's Faculty of Natural Sciences, saw sixteen of its first cohort who successfully completed the programme receive their certificates at an awards ceremony held by WSU and Land Bank in May.
AIAP is a short learning program aimed at training young emerging farmers in crop insurance assessment, WSU and LBIC's response to the lack of black professionals in the field.
The Land Bank group's general manager for marketing and communications, Rebecca Phalatse, stated that one of their business goals is to offer the required resources within their purview to support "emerging farmers and farming communities" in order to continue strive toward fulfilling the Land Bank group's mandate.
"Land Bank has therefore developed the AIAP to identify and train agricultural economist (or equivalent) graduates in crop insurance assessment protocols to service the agricultural sector," said Phalatse.
Their goal is to promote agricultural sector reform and expand the presence of new farmers in the South African agricultural industry, especially the agricultural insurance market.
The graduation ceremony was graced by dignitaries including Eastern Cape Department of Rural Development and Agrarian Reform, Honourable MEC Nonkqubela Pieters, WSU Vice-Chancellor, Professor Rushiella Nolundi Songca, and the LIBC Managing Director Mr Maniki Rakgalakane.
In her address, the MEC commended the two institutions for their partnership, stating that it would contribute towards the deepening of the African Union vision for Unity for Africa through prosperity, peace, and modernity for a better Africa and a better World.
"With the skills these young people now have, we have to work harder in educating farmers to prioritise insuring their crops and livestock. All of us in the sector have to support these young people so that they get clients, work with insurance companies to bring risk covers to the farmers in our province, including those we invest in their businesses in this province," said MEC Pieters.
By Yanga Ziwele